Right now, I am happy. Everything feels like it is in its place. I am keeping my brain busy with my studies, my music, and some other hobbies like learning French (thank you Youtube), sign language, and of course socializing with my friends.
These past couple nights were relatively restless for me. I was fighting off the urge to think of certain negativities that kept me wondering all these "what ifs" and "if only I had…" but alas, I am hoping that if I drain my energy enough with work, academics, and calloused guitar fingers (and of course my beautiful ivories) then I will be able to peacefully close my eyes and not have to wrestle with uncalled upon memories. The darkness and exhaustion would whisk me away to a more serene world, a world of dreams and endless possibilities.
Before I write anymore, I just want to inform you readers that I will most likely be posting again, a short blurb about another beautiful moment, one so awe-inspiring that my fingers are typing more hurriedly and my brain is doing its very best to hold all the details like that of a snowflake.
Oh my gosh. Henry just sat next to me. *faints* ❤ seriously though. He's a gem. (OH MY GOSH!) Ok, deep breath. *INHALE, EXHALE.* 🙂
So this week was my first week back at school. Second year. Second semester. Half way done with college. WOW. But you know what? That fact doesn't scare me as much anymore because I couldn't be more excited to see what the future has in store.
I absolutely love my classes this semester. My favorite one though, is my Advanced Human Anatomy course. Why, you ask? Well.
1) I LOVE ANATOMY. Biggest anatomy nerd there is. Ok, maybe not, but actually. I LOVE ANATOMY, if you didn't read it the first time around. I think it is the COOLEST thing in the world.
2) Don't get me started on my Professor… ❤ HOT TAMALES. He's a very good looking man. 😉
3) I love people. Cadavers? OMG get at me! They are some of the coolest people with the most interesting stories – they are soft-spoken people with so much to teach us. I have the utmost respect for these incredible individuals.
In high school, I had the most wonderful Anatomy and Physiology teacher. Not only was she my favorite teacher in the whole wide world, but she became a very close friend and extraordinary role-model for me. She was one of those individuals who turned any day into a great one, who knew exactly what to say and when to say it. She made you feel important. My simple words do not do her justice – she was heaven-sent. Truly an angel on earth. Since graduating high school in 2013, she has passed away but a year later on April 28th, 2014. I will dedicate a post to her later on this year as you will see. Her story is not to be shared with this post, but stand alone because it deserves its own spotlight….
But it was because of this teacher that for a while I considered becoming an Anatomy teacher. To this day I am still considering it. While it might not be the highest paying profession, it would be one that would provide utmost joy and happiness to me. However we will see what life has in store for me. What decisions I decide to make in this instant, in the near future, and in the years to come, I hope that I will continue my love of learning and always carry the positive and influential leader-like presence that she had for me as a student.
In this moment, I am so happy. I wish I could take a picture, but it would be a blank space. Henry is playing his guitar, quietly cursing at the wrong notes, but to me, it all just sounds so lovely… I feel like I'm being serenaded! My thoughts are being carried away with the music, and it is nothing but positive vibes and good feelings.
Right now, in this moment. I couldn't be happier.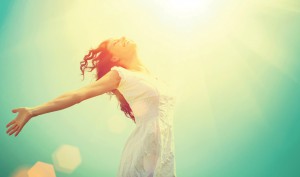 ~cheers~